Perth
went through one of its coldest days of the year, thanks to an icy front stretching across the southwest
Western Australia
The air driving the cold front would be "unusually cold", with temperatures forecast to drop 4 and 8C below average today.
The mercury at Perth's main weather station only reached 9C by midday on Tuesday.
"That equates to the city's average overnight minimum temperature this time of year and a whopping 9°C below its August average maximum temperature," Weatherzone said.
"If Perth doesn't reach 14.2C by 9am on Wednesday, it will have been the coldest day in the city so far this year."
The Bureau of Meteorology (BoM) said the system would cause a wild weather wave.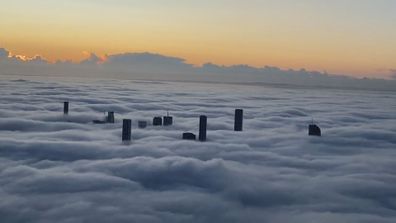 'River City' wakes up white as fog swallows the city
"Cold, gusty winds behind the front will bring showers, small hail and isolated thunderstorms on Tuesday," it wrote.
A spokesperson confirmed that the QF1206 aircraft was undergoing technical checks at Karratha airport in the Pilbara region.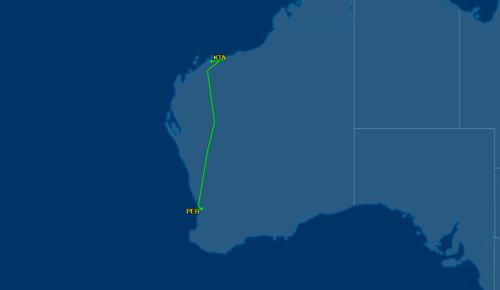 The cool air mass started moving over Perth yesterday and by 11.40am 9.8mm of rain had fallen.
"A cold front marks the boundary between two air masses – warmer air ahead of the front and cooler air behind it," BoM explained.